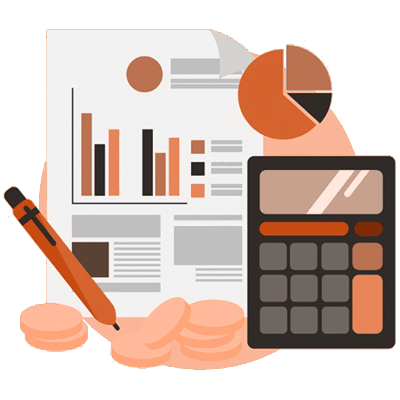 The easy way to do your books:
Schedule your initial free consultation
Find the right services for you
Sit back and Relax
Get your books organized
Freedom to focus on your business
Let us handle your everyday bookkeeping tasks so you can focus on running your business.
Accurate, detailed books done
Accurately categorized transactions and reconciled accounts. Make business decisions based on up-to-the-minute information.
Game-changing automation
Keep things running smoothly: Automatically connect bank accounts, send invoices, upload receipts and track mileage.
Can You Help if I'm Behind on My Books?
We can! We offer catch-up bookkeeping as a service. No matter how far behind you are – even if you're years behind – we can get you caught up quickly.
What Can I Expect After I Checkout?
We'll call you at the time you select. Your bookkeeping expert will ask you a few questions about your business and your needs and make a recommendation on what service will work best for you. The whole call should only take 15-30 minutes.
What Kind of Bookkeeping Software Do You Use?
We use our own proprietary software to complete your books. You won't need any other software, but we can integrate with whatever you're using now.
Payroll Processing and IRS Compliance
There's more involved in payroll than just sending a check to your employees on payday. We offer a comprehensive payroll solution.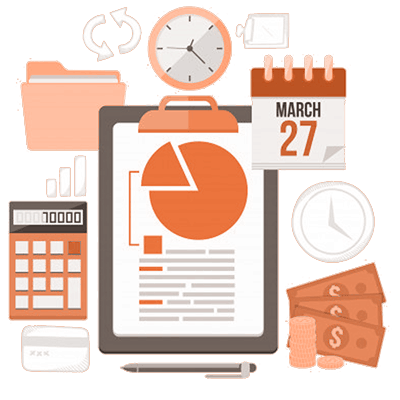 Payroll Processing and IRS Compliance
Payroll Specialist

Our experts take the stress out of staying compliant. We ensure your
employees get paid, and your records are in order.

IRS Compliance

Ensure your payroll taxes – including Forms 940, 941, and W2 are prepared and filed correctly.

Automation

Our intuitive, secure software makes adding and managing employees easy,
giving you valuable time back.
Get Your Payroll Done in 3 Easy Steps
1.Schedule Your Free Consultation
Select your preferred date and time and a Payroll Specialist will call you for your free consultation.
Your specialist recommends solutions for your business, tailored to your state, industry, and unique situation.
We'll take care of your payroll, so you can take care of your business.
WHAT IS PAYROLL PROCESSING?
Payroll processing is the administrative process around maintaining employee records, including salaries, bonuses, wages, tax withholding, and deductions. It also refers to the actual act of paying employees. The process of maintaining payroll records is complicated and deeply important for maintaining IRS compliance.
DO YOU OFFER PAYROLL IN MY STATE?
Yes, we offer payroll in all 50 states. And it's the same price whether you run payroll in one state or all 50.